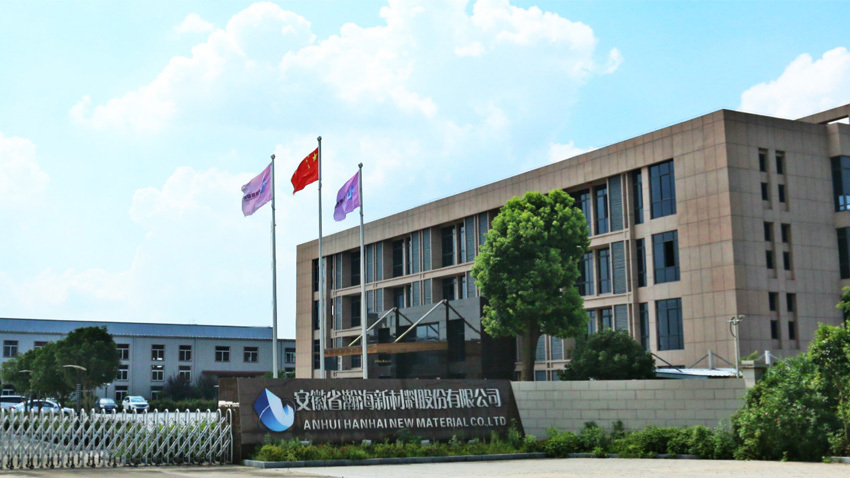 Anhui Hanhai New Material Corp.(hereinafter referred to as Hanhai New Material) established in Dec of 2011. The registered capital of Hanhai New Material is RMB5556 millions, covers an area of 100 acres. We are high-technology enterprises who professionally manufacture, R&D and run rare earth permanent magnetic material and sintered NdFeB magnet.
Hanhai New Material is pitched as an expert of permanent magnet motors which use sintered NdFeB magnet. We own a set of complete and mature production lines, as well as the product testing laboratory with advanced technology. According to the different requirements of temperature resistance, we can supply N,M,H,SH,UH, EH,AH. According to the different magnetic energy, we can supply 35,38,40,42,45,48,50,52 etc. The products are widely used in CNC machines, Cars, Intelligent manufacturing, Robots etc. We have strong production capacity for sintered NdFeB magnets. The cooperated customers are over the world.
Hanhai New Material passed ISO9001、ISO18001、ISO14001 as well as TS16949 certificates. We have a number of honorary titles, such as "Safety standardization of three enterprises", "National High-tech Enterprises", " Anhui province new special enterprises" etc.
To achieve more dreams, we will continuously follow the principle of "excellent quality, rational price and best service", adhere to the basic stratagem of" Creation, Efficiency, Service, Executive" to repay all clients, society! Hanhai New Material surely will grow into a new star in the field of rare earth permanent magnets.